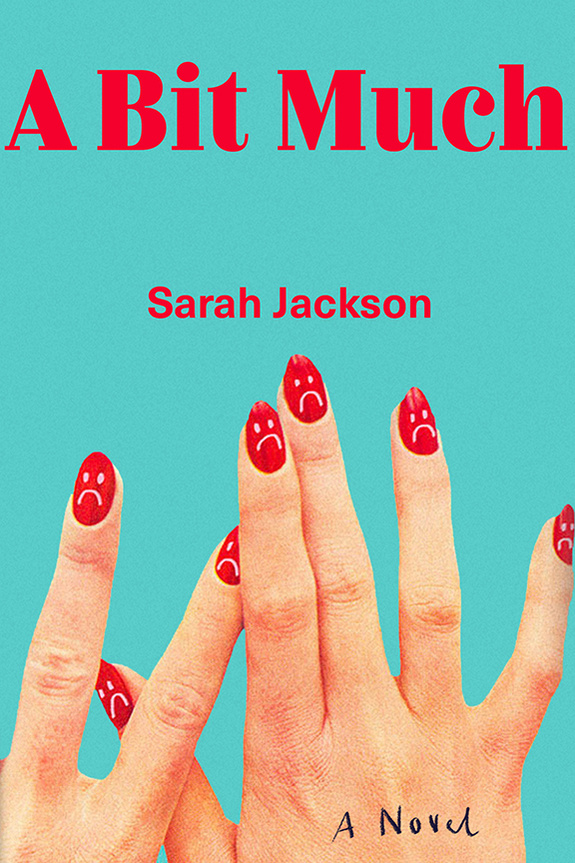 Alice is twenty-four and falling apart. She's lost her job, her appetite, her ability to sleep. And now she's worried she's going to lose Mia, her closest friend, who's being treated for a serious illness. On the days Alice can get herself out of bed, she visits Mia at the hospital. While they sink into familiar patterns—Alice makes Mia laugh, Mia tells Alice she needs to get laid—they know their friendship is changing, and they can't control what will happen in the days ahead.

Still focused on Mia, while trying to convince others she's a stable, happy person, Alice meets her neighbour James—someone she used to avoid. They're interested in each other, but Alice, who is a lethal combination of judgmental and insecure, is hesitant; she has never had luck with dating, and she thinks now is a weird time since Mia needs her. And Alice figures he probably sucks anyway. Mia encourages Alice to be social, while attempting to hide her own loneliness and fear as her body breaks down. But as Alice tries to push herself to do more, including allowing herself to get close to James, she struggles to move forward knowing Mia can't.

A Bit Much takes an intimate look at female friendships, new relationships, and the disorienting times in which we live. Brilliantly caustic and strangely funny, it introduces Sarah Jackson as a captivating new voice in Canadian literature.
"I love this book so much. How dare Sarah deliver such an extraordinary world? I doubt I'll ever stop thinking about A Bit Much. Sarah Jackson beautifully illuminates the complexities behind her themes of anxiety, sorrow, friendship, and heartache, and delivers characters who are achingly real in their vulnerabilities, neuroses, and pursuits of hope. Sarah Jackson's work is a vital examination of what it means to be seen and understood, and the way friendship transcends almost everything to create the life rafts that sustain us. A Bit Much is perfect." —Anne T. Donahue, bestselling author of Nobody Cares
"What do you do when the one person in the world who understands the ugliest and most glorious parts of you may be dying? Is it possible to love while suffering anticipatory grief? Sarah Jackson answers these questions with a flourish, in a wickedly funny voice that captures all the awkward nuances of being twenty-four. Her debut novel is an audacious celebration of the young women who are too often told they are a bit much."
—Doretta Lau, author of
How Does a Single Blade of Grass Thank the Sun?
"By turns biting, melancholic and searingly funny, Sarah Jackson's
A Bit Much
is a beautifully observed story of female friendship, loss and being a young artist in a big city. She incisively captures the ambitions and uncertainty of entering adult life."
—Haley McGee, author of The Ex-Boyfriend Yard Sale

"A discerning look into the often painful and yet intricately rewarding ecosystems of female relationships."
—Anna Maxymiw, author of
Minique
"[A Bit Much] is a dark, funny, deeply relatable Sally Rooney-esque exploration of love, friendship, and zillennial life."—ELLE Canada
"A delightful read....Filled with great movie references, dark humour, and superb writing, A Bit Much is unmissable." —Daily Hive

"A Bit Much is intimate, strange, and a perfect balance of heavy topics, and sharp humour."—She Does the City